What's my PD?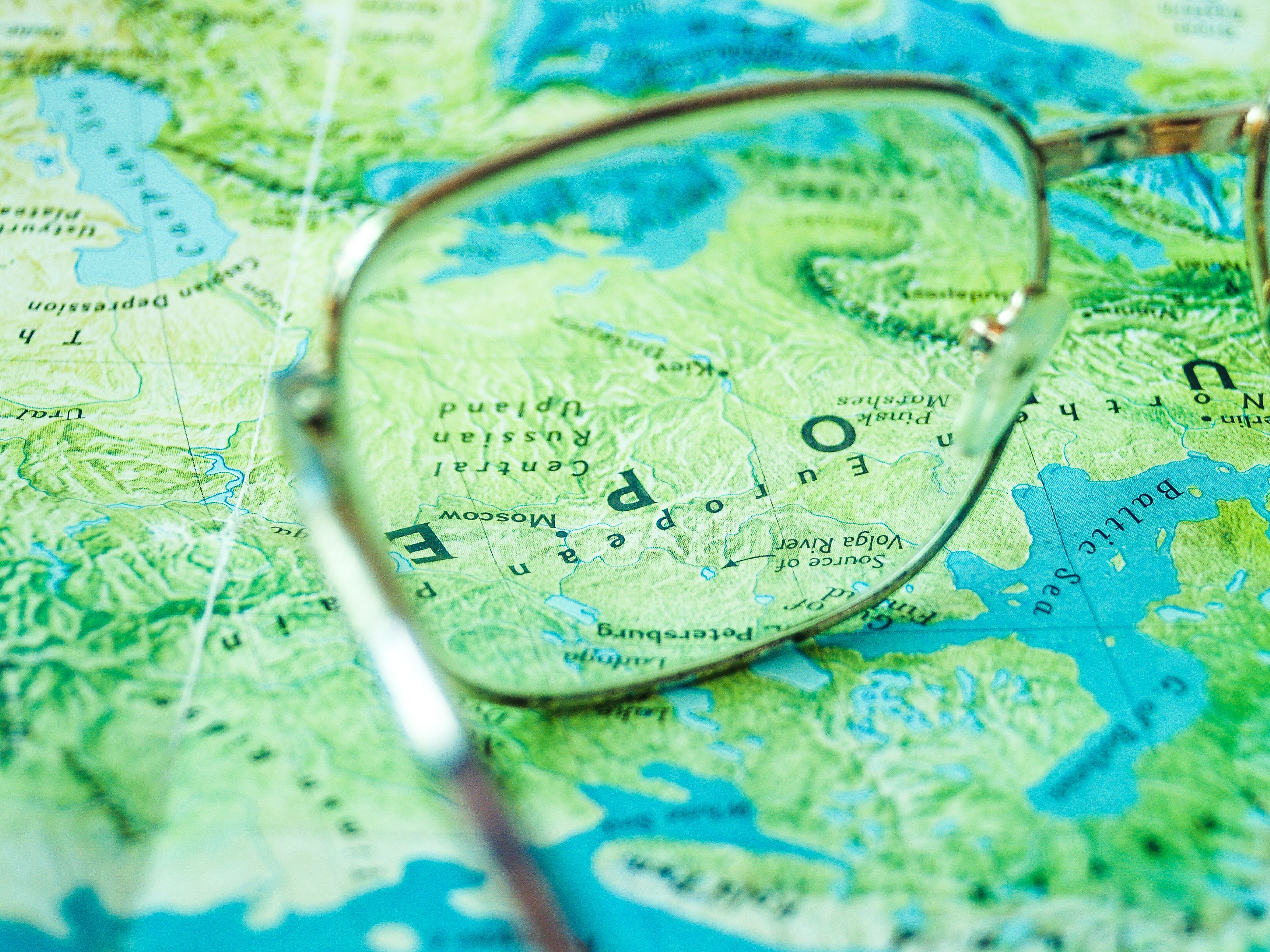 What's my pupil distance, pupillary distance, interpupillary distance, PD?
The pupillary distance is the horizontal distance between the centers of your pupils. It is an easy measurement to take and you can even measure it yourself. It is measured in millimeters (mm).
Your pupil distance changes when transitioning from looking at an object far away to looking at something up close three things happen:
your eyes focus on the near object (accommodate)
your pupils actually get smaller (miosis)
your eyes turn in toward the object (converge).
What this means is that the pupil distance is not just one measurement, it should consist of more than one measurement to reflect the fact that we do not look at only one distance.
I want to buy my glasses online who can give me my PD?
Online retailers have one main purpose – sell you glasses. They cannot do this without getting a PD measurement (at a minimum). Often times if your prescription is not complicated & does not have a prism correction, patients can google "how do I measure my PD" follow instructions and provide that measurement themselves to an online retailer. Hopefully, that will be enough to get a pair of glasses you may be able to see with. But what if it is not? Is your online retailer able to troubleshoot what is wrong with your prescription? Maybe yes, maybe no. The re-purchase rate of glasses from online retailers is low.
Do doctors have to give me my PD?
Nearly every state with the exception of New Mexico and a few others recognize a pupil distance measurement is insufficient & obsolete. The PD is not a required part of a prescription for eyeglasses or contact lenses in Washington and the majority of states. Patients are welcome to measure their own PD. Patients can google "how to I measure my pupil distance" to see how.
What is the best measurement for my eyes?
At Tacoma Eye we go through a multistep process: First, we take a complete medical history and learn what your visual requirements are. Second, we use sophisticated instruments to obtain a baseline refraction and refine the prescription with our digital refraction process (the only office on North Tacoma with this technology). With the push of a button, we can even show you the difference in vision between not wearing glasses, your old prescription and the new prescription! YOU can decide if you see better and if you need new glasses. After the prescription process, our staff will help you select one of our curated, high-quality eyeglass frames and select the best glasses to meet your needs and budget.
We do not measure pupil distance:
The Pupil distance only accounts for the Horizontal distance between the pupils and we need both the vertical and horizontal distances for the perfect fit (called OPTICAL CENTER). The Pupil distance only accounts for the vertical distance between the pupils and we need both the vertical and horizontal distances for the perfect fit (called OPTICAL CENTER).
One measurement does not account for changes in pupil distance when you are looking at different distances.
In the end, combining the Digital refraction, the optical center measurement with a digitally surfaced EYEZEN or PROGRESSIVE lens gives you the best vision possible and the best value over the long run.