Are you at risk for macular degeneration?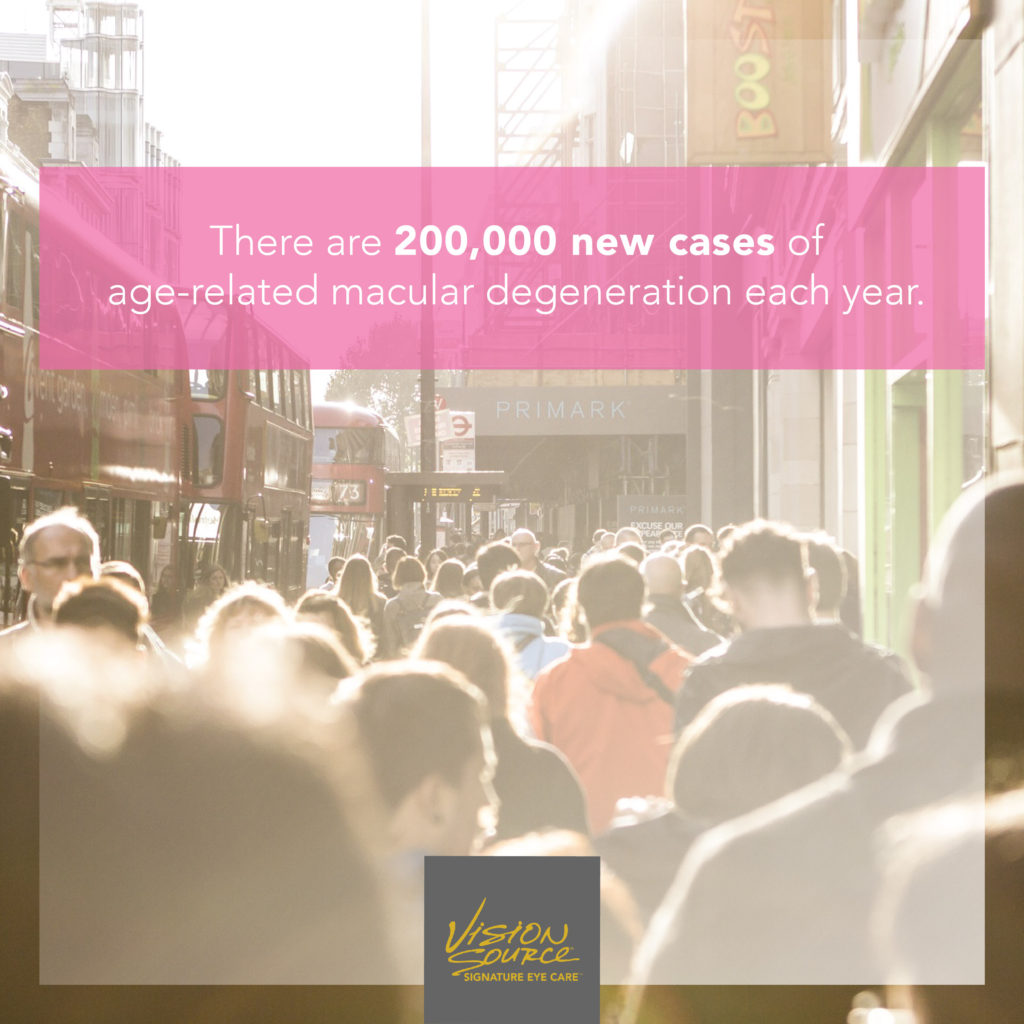 The Retina is a delicate tissue lining the inside of the eye. Technically, it is made up of neural (brain) tissue and it does not regenerate. The macula is a region in the retina that is responsible for your "central vision", the are of the retina you use to recognize faces, read print, drive, etc. Unfortunately, once you lose retinal tissue or lose vision due to retinal tissue damage it is often permanent.
If you have been diagnosed with macular degeneration you may want to ask "How can I stop this from getting worse?" Likewise, if you have a friend or loved one diagnosed with the disease. You may be thinking "Can this be prevented from happening to me?"
Since Macular Degeneration is one of the leading causes of blindness, and once damage is found from Macular Degeneration the vision loss is permanent and treatments are extremely expensive, a lot of research is going into prevention.
The persons most at risk of macular degeneration are:
Persons age 55 and older
Persons with a family history of ARMD
Caucasian decent
Patients who smoke or who have smoked
One area of research has looked at sun exposure. We know harmful UVA & UVB have shown to be causative in the development of skin cancer. Nearly everyone we know wears sun screen. Like sun screen, a quality pair of sunglasses that block both the UV light that passes through a lens and absorbs the UV light reflected off of the lens is important. At Tacoma Eye we strongly advise the use of Trivex eyeglass lenses. Optically, it is one of the clearest materials available, it is strong (in the same ballpark as polycarbonate) and it blocks close to 100% of all UV light that passes through the lens. The material does nothing to prevent the UV light reflected, which is why it is important to add a UV coating, especially on the backside of the lens and this helps a Trivex or Polycarbonate lens block both the UV light transmitted and reflected. Tinting a lens (a separate pair of sunglasses) or adding a photochromic feature really gives you the highest levels of protection.
Another area of research revolves around blue light. The blue wavelength of light is transmitted into our eyes from LED lights, LED displays in our devices and in natural sunlight. It has long been known that blue light, like UV light is dangerous but it has only been over the past decade that we have seen an exponential explosion of digital screens & screen time. Likewise our blue light exposure has grown exponentially. Only time will tell if this increased blue light exposure will translate into a boom of blue light damage to our eyes and our children's eyes. Most experts agree it is not wise to wait. For this reason blue light treatments are now recommended to be added to patients eyewear and especially children eyeglasses since so much computer time is tied to learning. The most primitive Blue light filters blocked ALL blue light, initially thought to be a good idea, but soon it was found that blocking all blue light resulted in an unpleasing yellow tint to the eyeglasses and it was hard for persons like graphic designers who spend a lot of time on their computer screens to accurately assess certain colors. Over time better and better blue light filters have been created. Ones that target a specific range of blue light that is known to cause the most damage to ocular tissue are now available.
Unfortunately these old blue light filters lost their patent and now a number of internet only eyeglass sales shops market computer and gaming glasses and use the old technology to sell glasses.
Without question smoking and lack of exercise contribute to ARMD.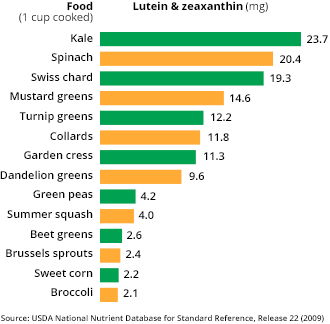 Finally a huge amount of work has gone into ocular nutrition. The AGE RELATED EYE DISEASE STUDY proved that a certain formulation of vitamins and supplements did slow the progression of macular degeneration in a very specific subset of patients. It is NOT a cure for the disease and it did NOT prove or even look at, if these supplements protect family members (children of ARMD patients) from developing ARMD. The AREDS formula was revised and we now recommend the AREDS2 supplement in patients with ARMD.
The American Macular Degeneration Foundation does point out Lutein could decrease the risk of macular degeneration. Lutein occurs naturally and is found in pill form too. It has been found to have better uptake when taken with olive oil or other fats. Green leafy vegetables contain Lutein and the greener and leafier the vegetable, the more lutein. Raw Kale has a high amount of Lutein but to ingest the recommended 6 – 30 mg of Daily Lutein, the majority of patients prefer take supplements.
At Tacoma Eye our advice on preventing ARMD revolves around:
Having proper eyewear
Having proper sun protection
Lutein Supplementation
Omega 3 fatty acid supplementation
No Smoking
Exercise
None of these are a guarantee of success but it is certainly a way to stack the deck in your favor.