Protecting Your Data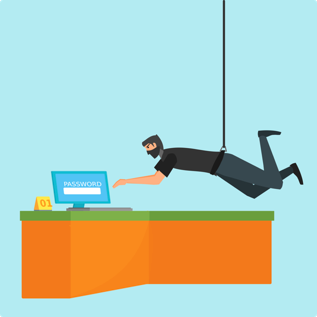 According to HIPAAJournal.com between 2009 (when records were made available about data breaches) to 2017 there have been over 2,000 healthcare breaches. Healthcare breaches are being reported at a rate of 1 per day. Since 2017 major changes have taken place and the public is much more aware of healthcare-related data breaches. One of the largest data breaches occurred in 2015 with Premera BlueCross. A hacking incident occurred where 11,000,000 health records were exposed or stolen.
It is natural for anyone to be very wary of sharing their personal information and most people are naturally more wary of giving away our social security numbers. We want to take an opportunity to let you know exactly what happens to your personal information. You are now able to call Tacoma Eye at 253-220-2563. 24 hours a day and be greeted by a live person. Not a robot. Not a phone tree. You will not need to enter your personal, private information in an email or on a website and hope that your data is secure. Our receptionists are professionals that signed a Business Agreement (BAA) with Tacoma Eye and have undergone HIPAA training.
Once your pertinent information (including vision plan policy number and medical insurance policy numbers, preferred date and time of your appointment) is taken down by our receptionist it is NOT emailed and NOT exposed to interception. Our onboarding specialists then take your information and contact your insurance companies for you. We are able to verify your insurances. Our on-boarding specialist then calls you and reviews your vision plan and medical plan benefits with you and together you can finalize your appointment time. (Please take this time to add Tacoma Eye 253-220-2563 to your contacts list so you know when we are calling.)
Another option is to look at the "patient forms" on our website. Please download the "patient registration" .PDF, complete all the information and drop it off in person to us at 6004 N Westgate Blvd Suite #180 Tacoma, WA 98406.
We want you to know what your co-pay will be, what your benefits are and what specials are available at Tacoma Eye before you arrive at our check-in desk. This means less paperwork to fill out, fewer surprises and less waiting. It's all part of how Dr. Meers wants to give you the best experience possible